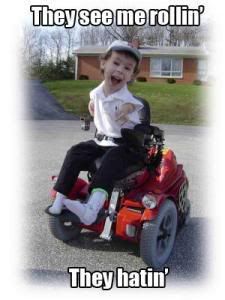 ALL THINGS ARE POSSIBLE--By Carrie Neighbors.
With the one that hangs the rainbow above a cloudy sky
All things are possible, we need not question why.
You are given a treasure, more precious than gold
Its your own precious life to have and to hold.
Each person's responsible to live and love his own life
Its not always fair in this worlds trouble and strife.
You may be physically challenged, unhealth or poor,
But your treasure is life, and God loves you more!
Limitations of man that are put upon you
Are only external and should not make you blue.
God knows whats inside and loves who you are,
You are Gods child, his bright shinning star.
No matter how many inequities you may have to endure
You are exactly the way God made you, that is for sure!
Within God are the answers they justify,
Beyond our knowledge of knowing why.
He has the answers, solutions, and plan for the life you live
Trust in his divine intervention, his steadfast miracles he'll gladly give.
EXCEEDING aboundantly Gods gifts you'll receive,
ALL THINGS ARE POSSIBLE THROUGH GOD, FOR THOSE WHO BELIEVE!
Matthew 19:26
But Jesus beheld them, and said unto them, With men this is impossible; but with God all things are possible."