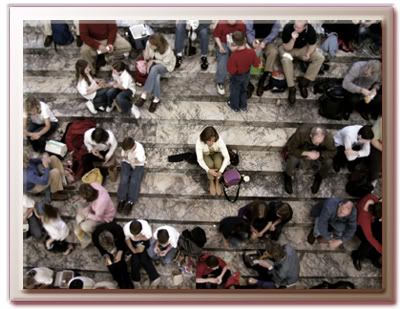 There's time when I feel so very alone
Even though I am in a crowd
I know that God is with me
like the sun just beyond the cloud.
He always stands right by my side
his loving presence always surrounds me
I am protected by his blessings
in times of trouble he will not flee!
In God I have a friend
A friend who's love never forsakes
A friend that's supportive and patient
Always giving more than he takes!
HEB 13:5
Keep your lives free from the love of money and be content with
what you have, because God has said, "Never will I leave you; never will I
forsake you."